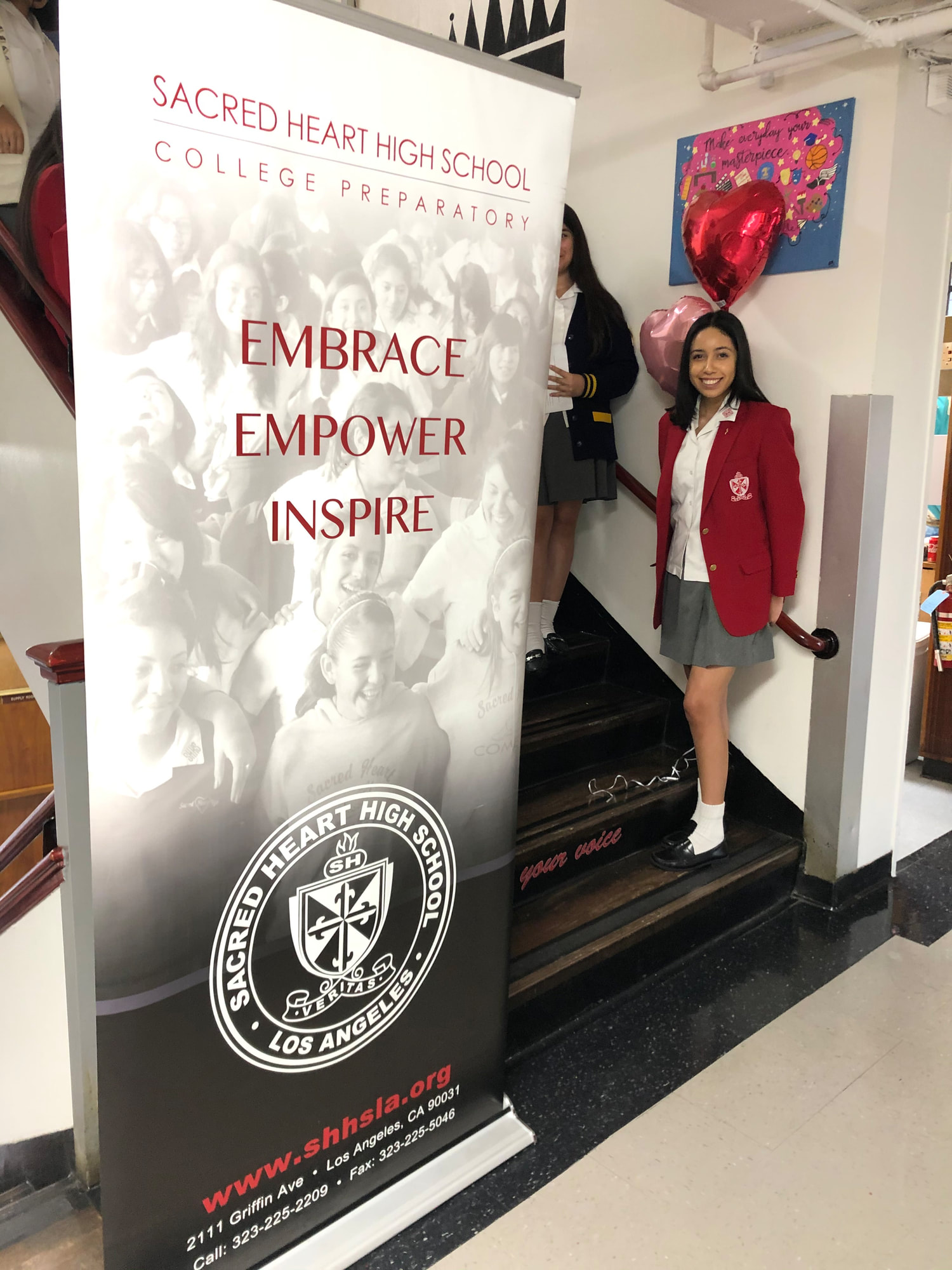 Join Us for OurOPEN HOUSE
​Sacred Heart High School will be hosting their 2nd Open House.

Sunday, December 5, 2021
10:00am - 12:00pm.

In-Person Event

You will have a chance to meet our wonderful
teachers, students, and administration.

Learn more about our wonderful, college preparatory school and what we have to offer. You will have an opportunity to explore our different academic departments, AP programs, Financial Assistance & Tuition, Computer/iPad Lab, Science Labs, Sports, Clubs, Student Government and other Leadership opportunities.

We look forward to meeting you and your family!

*Remember, if you attend one of our Open Houses you will receive a High School Placement Test voucher to take the HSPT at Sacred Heart High School for FREE!
​We also send your scores to other high schools for FREE.
Take advantage!